Student Spotlight: Becca Thompson, UNC '24
Wednesday September 1, 2021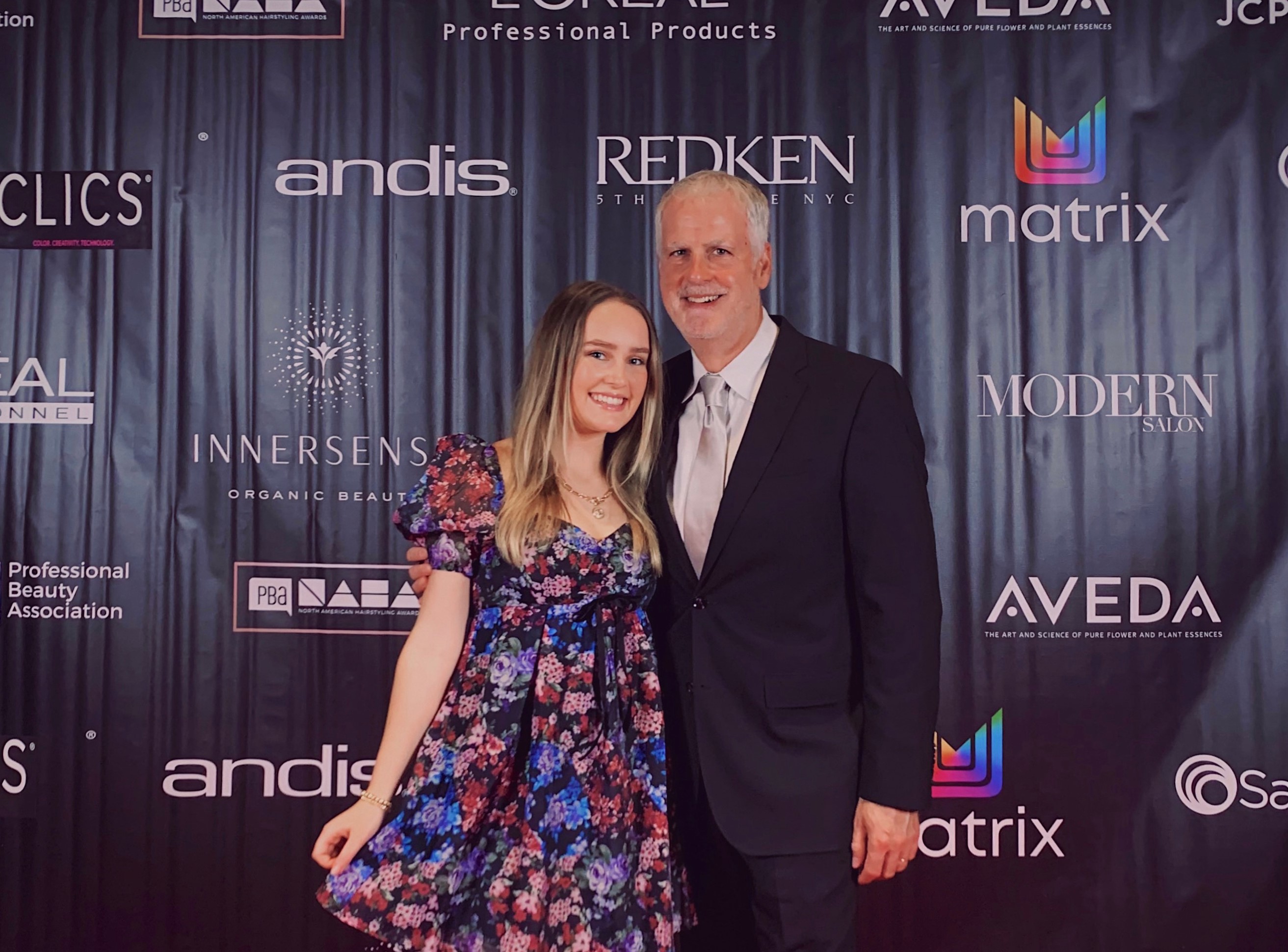 Why did you get involved with the Family Business Club?
The Family Business Club is such a unique asset to UNC. It is so encouraging to connect with a community of people who have both a passion and an understanding for family business. Whether you have experienced a family business dynamic in your upbringing or are interested in starting a family business yourself, the Family Business Club is a support system that will not only help you thrive in your industry of choice, but also embrace the bridge between family relationships and professional enterprise.
Tell us about your family business, and why you're proud to be part of it!
My family's business is Nūrtūr LLC. As an overarching brand, Nūrtūr serves to operate five Aveda Institutes across the nation with locations in Los Angeles, Cincinnati, Columbus, Indianapolis and my personal Institute home, Chapel Hill. In addition to the Institutes, Nūrtūr manages two Aveda Lifestyle Salons based out of Columbus, Ohio and a full-service support center that provides virtual cosmetology education and call center services to Institutes throughout the Aveda Network. I could not have dreamed of a better family business for my interests; I feel blessed everyday to have the opportunities within the industry that I do!
You made a difficult decision amidst the non-traditional year that Covid brought. Will you tell us about that?
From a young age, I have had a deep passion for all things beauty. In elementary school, I would come home from school, grab my dolls and sit in front of my family's desktop computer watching YouTube video after YouTube video, scouring the Internet for the latest braid and updo trends. As I grew older and more involved with Nūrtūr, I found myself so inspired by my parents and the business side of their work. This inspiration developed into a passion for entrepreneurship, thus my enrollment to UNC-Chapel Hill! Despite my love for Carolina, in the midst of the COVID shutdown, I decided to take a hiatus from the University to pursue a business internship and cosmetology school with the Aveda Institute of Chapel Hill. My gap year has been such an enriching experience for me; it has truly allowed me to envision my place in the beauty business. Throughout this year, I have had the opportunity to travel to Las Vegas to attend the North American Hairstyling Awards and compete in beauty industry competitions such as the Professional Beauty Association's Beacon Scholarship and Nūrtūr Aveda Institutes' Earth Jam. I have also had the joy of learning hands-on, serving the beautiful people of the Triangle including many familiar faces. It is so fun to have clients in my chair and to watch their excitement after hair transformations. It's truly hair magic!
How are you different that you were a year ago?
In returning to UNC, I am absolutely ecstatic to bring all that I have learned in the past year back to college with me. With only having attended a few classes, I already find myself engaging with my studies in a refreshing and practical way. Due to my year exploring the technicalities of my industry, I find I am even more passionate about understanding the business side of the field. In fact, one of the first example problems in my ECON410 class referred to a hairdresser's budget constraint. Imagine that! I couldn't help but to smile knowing that what I am learning in college is valuable to my dream career.
You have a few years left at UNC. How do you plan to make the most of it?
As a returning student, I plan to merge my passions for beauty and entrepreneurship by majoring in Business Administration and minoring in both Entrepreneurship and Advertising/Public Relations. In regards to the Family Business Club, I plan to continue my membership and look forward to learning and networking at future events. Further, I am interested in listening to other members' experiences, specifically relating to transferring business to the next generation and keeping harmony among siblings. As the oldest of five children, this is a very important matter to me, and I see the Family Business Club and Family Enterprise Center as lifelong resources to navigate future transitions. In the coming years, I hope to pursue an internship followed by a job with a beauty corporation, so that one day I may return to my family business or perhaps even start a new beauty venture of my own! Overall, having attended both UNC and the Aveda Institute, I believe I will be more equipped to lead in the beauty industry than I could have ever known to be possible. But for now, go Heels, go Family Business Club!