Gaither Family Shared Their Entrepreneurial Journey Founding Feetures with Family Business Class
Monday March 1, 2021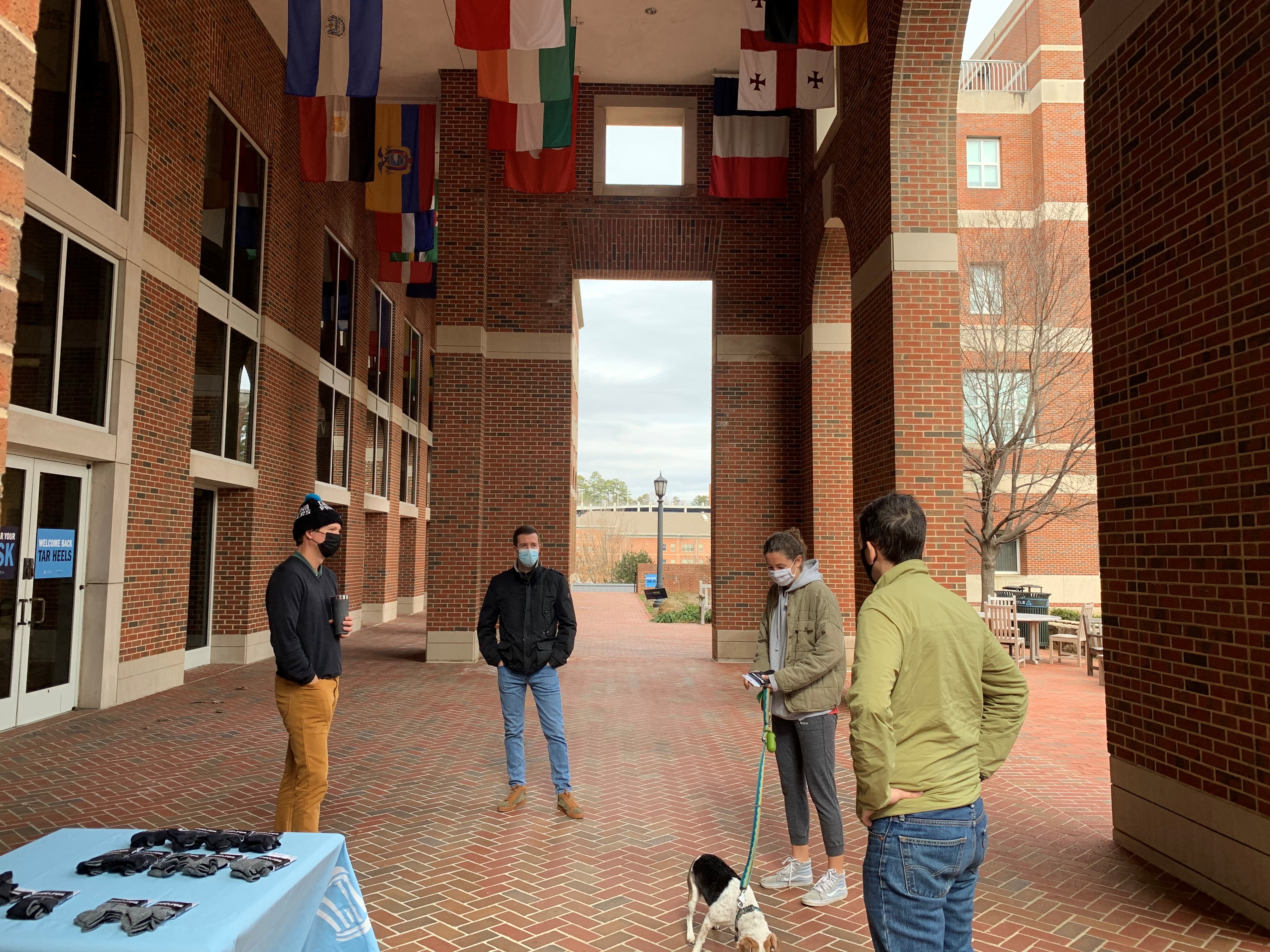 The Family Enterprise Center's Introduction to Family Business class, taught by Cooper Biersach and Steve Miller heard from the Gaither Family who shared their entrepreneurial journey founding Feetures, and what it has been like for their family to work in business together. Hugh Gaither, MBA '75, founded Feetures, a company that prides itself in making the best performance socks in the world, 25 years ago. Now Hugh's two sons, John and Joe, UNC '09, both work in the business.
Hugh Gaither inspired students to believe strongly in what they are doing, finding purpose and meaning. Mr. Gaither faced obstacles throughout the journey of building Feetures, but mentioned it is important to maneuver through these obstacles and quickly learn from mistakes. His insights from experience in the sock manufacturing industry allowed him to better spot company weaknesses and design a premier, high-performance sock. The vision of Feetures to "be the most recognized performance sock in the world" has driven strategy from the beginning. Jessie Owens, a MBA student at Kenan-Flagler, also sung praises for the product itself. She says, "Feetures athletic socks are representative of the Gaither's commitment to sport and innovation. So many little things about their product demonstrate their ingenuity and understanding of the customer; the seamless toe box, the compression design, and the no-slip heel tab are features that runners craved but could not find in one sock."
John Gaither shared what working as a family has been like for their family. Traits of different family members in the Gaither family business complement each other and John mentioned it is also important to see differences not as a threat, but as beneficial. For instance, Hugh is the optimist of the family business, John is the planner and Joe is more of a risk-taker. However, they are all competitive. Richard Simpson, another MBA student, expressed how much this section of the presentation strengthened his understanding of the course material.
Not only did undergraduate and graduate students get to learn from the Gaither Family's insights into strategy and working as a productive familial unit, but also each student received a pair of Feetures elite athletic socks! We cannot thank the Gaithers enough for their gifts and for such an insightful presentation to the class. Their desire to give back to UNC students shows the strength of the bonds forged at UNC and Kenan-Flagler.
Written by Alex Sorto, UNC '22 and McKenzie Martin, BSBA '23 with contributions by Jessie Owens, MBA '21 and Richard Simpson, MBA '21