Family Enterprise Center Students Add Value and Develop Professionally in Summer Internships
Thursday October 21, 2021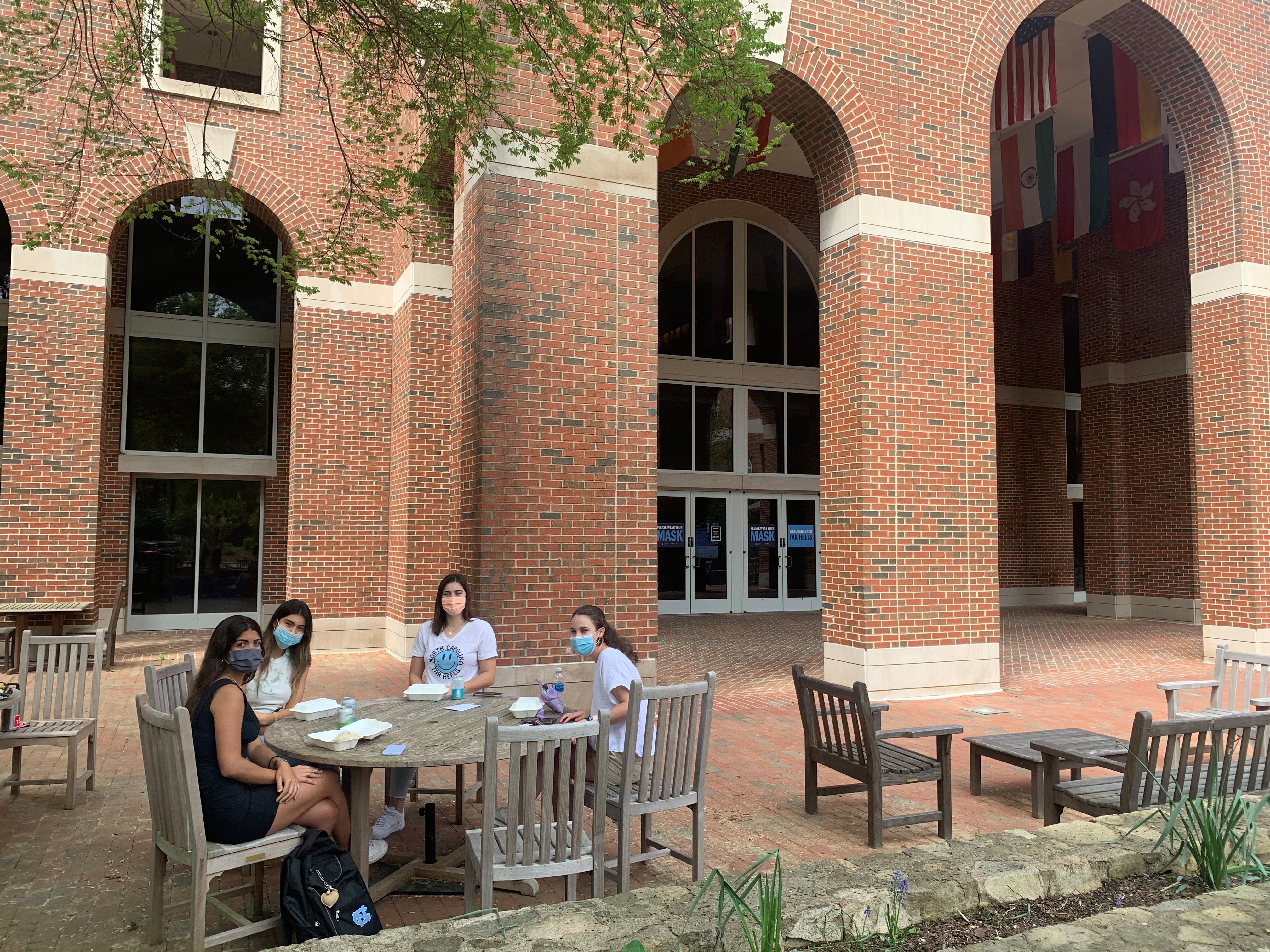 The Kenan-Flagler Family Enterprise Center pioneered a unique mentoring program to help
undergraduate students interning at their family businesses assign more structure to their
experiences.
Many undergraduates can be hesitant at first to take a role at their family business, worried the
more "untraditional" environment wouldn't provide the same programming as large
corporations. Gary Monroe (MBA '97), an advisory board member for the FEC, challenges that
misconception. He feels strongly that there is great value to be added and absorbed by interns at
family businesses.
The four undergraduate business students included McKenzie Martin (BSBA '23), Chloe Barbu
(BSBA '23), Valeria Schad (UNC '24), and Ragan Copeland (UNC '24). The group of four met
with Monroe over zoom once a month to discuss their internships' struggles and successes and
engaged in individual meetings at their discretion.
Barbu feels that this mentorship cohort allowed her to maximize her summer and develop
professionally in ways she wouldn't have independently.
"One thing I found challenging was navigating my experiences and goals within my family
business in an environment where most students are on a path towards a corporate job," said
Barbu. "I knew my experiences within my family business are valuable, but the program with the
FEC helped me to articulate these experiences."
Having worked extensively as an independent advisor for family businesses, Monroe was able to
provide unique insight into the nuanced dynamics that the interns were encountering. Whether it
was navigating complex communication styles or figuring out how to stay productive when
given ambiguous tasks, he gave the students simple, yet powerful, tools to succeed. With each
session the students were finding themselves better equipped to get the most out of their summer.
"I would strongly recommend a cohort like this one to any student working at their family
business, or even a smaller start-up," said Martin. "The ability to ask questions and learn from
peers in similar situations provoked a deeper sense of intentionality that I carried into all of my
tasks."
In addition to the hard and soft skills learned through the program, the participants feel like they
gained friendships from the cohort.
"My favorite part about this program was learning from Gary alongside a small group of driven
women who are passionate about making an impact on their family businesses!" said Copeland.
The FEC is looking to potentially expand on this mentorship program for next summer, making
it even more valuable for undergraduates and young professionals. More information will be
found on the FEC website as details are finalized. Also, reach out to the Undergraduate Family
Business Club for more ways to get involved with the FEC during your time at UNC!